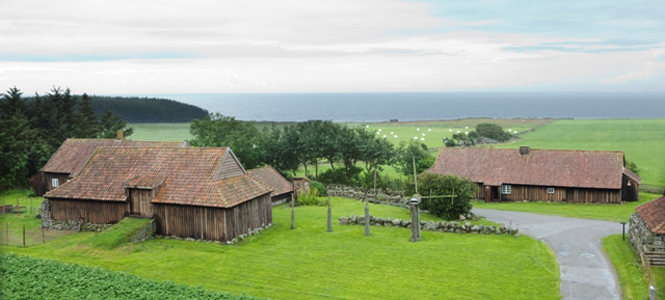 Grødalandstunet is perhaps one of the most beautiful and best preserved farms in Rogaland! It represents a typical coastal farm for the region, with a magnificent view to the sea in the west.
Grødaland is an authentic farm, with buildings that date from the 18th and 19th century. Experience the tranquillity and atmosphere of the old living rooms and get an idea of what it was like to live on a coastal farm in the mid 1800s or early 1900s. On activity days, the public are invited to take part in the daily farm work and cooking like it was done in the old days.
Follow the signs from road RV 44 between Nærbø and Varhaug.
4. May – 28. September:


Open Sundays 12 – 16.

23. June – 17.August:


All days 12-16.
Open for groups by appointment all year.
Prices:
Children under 18: free | Adults: kr 30
Group tours available on request. Contact Jærmuseet tlf. 51 79 94 20.
Tours after opening hours, has the following extra costs:
Monday-friday 8 – 15 NOK 300 per hour
After 15 on weekdays + weekends NOK 500 per hour
---
Contact: Grødaland, Grødaland 64, 4365 Nærbø – Email: grodalandt@jaermuseet.no – Tel: (+47) 51 79 94 20
---